fix bar
fix bar
fix bar
fix bar
fix bar
fix bar
Counselling & Psychotherapy
"Sharing a burdened heart with another, frees us from its weight long enough to focus on a solution" (Liane Cordes)
About this service
The aim of our service is to provide a professional, low cost, easily accessible, effective and timely service to Adults and Adolescents (14 years and over) in Limerick City and County when they are in need of support.
The range of issues presenting to the counselling service include: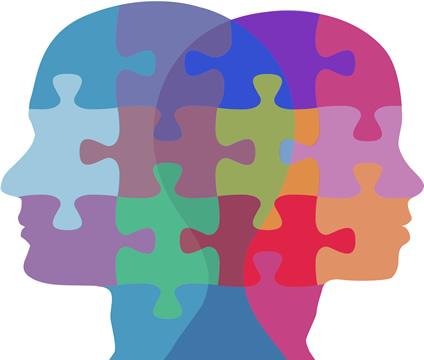 Physical Problems
Anxiety/Stress
Abuse
Self-esteem
Anger
Depression
Relationships
Trauma
Domestic Violence
Conflict
Unemployment
Sexuality
Work Issues
Suicide
Self Harm
Bereavement
Living/Welfare
Food Related
The service is available to individuals who want to make a self-referral.
Adults and Adolescents can also be referred to the service by Tusla Child And Family Agency, HSE Services and GP's.
All our counsellors and psychotherapists are highly trained and professional practitioners who participate in ongoing and continuous professional development.
The counselling service is offered mainly in the LSSC centre at Upper Henry Street, Limerick city with additional outreach resources and counselling in Newcastlewest, Rathkeale and Kilmallock.
To continue to provide a reputable, professional and quality service for those in our Communities who need us most we have the following FEE STRUCTURE:
Initial Appointment: Fee €10
Ongoing Counselling:
Full Medical Card: Fee €10
GP Card: Fee €15
All other Clients: Fee €20
No attendance for a scheduled appointment or a same day cancellation:
Half fee will be requested.
How to make an appointment
You are welcome to contact us directly by:
Phone: 061 314111 (Open from 9.00am - 5.00pm)
Or by Email: ger.odonovan@lssc.ie or counselling@lssc.ie
OR Complete the LSSC Counselling Referral form (download here) to submit a self-referral or a third party referral and referral will be acknowledged by post, email or phone.
Please note that the LSSC Counselling and Psychotherapy service is not a 24 hour or emergency service. Our phone and email services are not accessed outside of office hours. Please see below a list of useful support numbers and services
Support Services and Contacts
GP out of hours service Limerick Doc 087 7551570
Suicide Intervention Response Limerick 085 1777631 (5pm -6am crisis calls only)
24/7 Emergency services 999 or 112
24/7 Free call Samaritans 116 123 Text 087 2609090
24/7 Free call Pieta House 1800 247 247 Text 'HELP' to 51444
Aware Free support line: 1800 302 302 (10am-10pm)
Suicide or Survive Helpline: 1890 577 577
Websites: